Automatic document archiving.
Automatic tagging of documents when they are added to the digital archive ensures that the documents can be easily found in the future.
Searchby is irreplaceable when it is necessary to digitize large volumes of paper files.
Simply add scans of documents in any format to the application.
During the process of adding documents to the database, the system will automatically describe each document according to the tag dictionary you have previously set. This ensures that each document can be easily found in the future.
A tag for a document can be personal data, address details or a selected phrase that you want the program to remember and associate with the document when adding it to your company's document repository.
W trakcie dodawania dokumentu do bazy zostanie on powiązany ze wskazanymi przez Ciebie słowami kluczowymi, po których łatwo będzie można wyszukiwać dowolny dokument w przyszłości korzystając z intuicyjnej wyszukiwarki aplikacji.
Most importantly, you decide how documents sent to your common repository will be described. It does not matter who will add them to the system and from what location in the future.
Thanks to the tag dictionary you have entered into the application engine, you decide how all documents entering the system will be described.
A uniform document description system across your company will provide a significant advantage over competitors struggling to navigate a disorganized sea of poorly labeled documents. Your team will effortlessly locate the right document in mere seconds
From now on, finding any document will be pure pleasure for your team.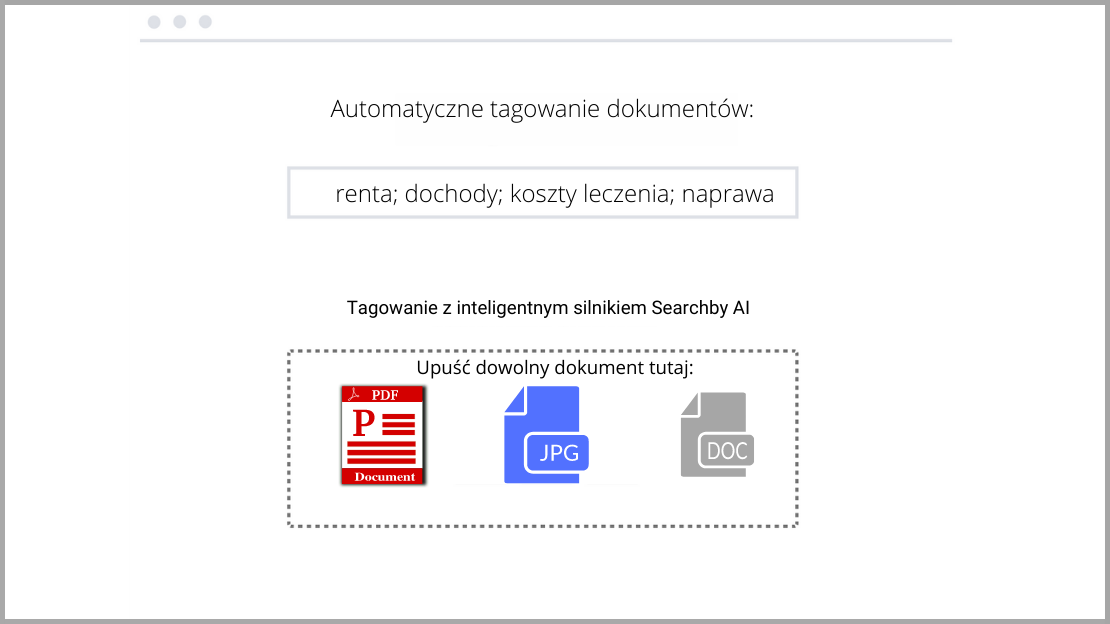 95% accuracy!
 We use the best technology for reading text from images.
Each document or photo is read by an OCR scanner. Thanks to this, the system user can easily find any document by a fragment of text or a phrase contained in the document.
Dzięki zaawansowanym filtrom wyszukiwanie jest jeszcze prostsze dzięki zawężaniu wyników wyszukiwania.
You can narrow the search criteria to selected years of preparation of the document or limit the search results with any additional search phrase.
By entering e.g. a bank account number in the search field, the application will find all documents containing this number. Moreover, if you narrow the search field with the word "recognition", it will find all documents on which the previously searched bank account was credited.
 The application will show you exactly the documents you are looking for.
Images
Any quality photos of documents taken with a camera or phone. Just add them to our application to find the text you are looking for on the selected photo.
Word documents
Find any information in all the documents your organization has collected. Reuse documents. Work with a virtual legal assistant.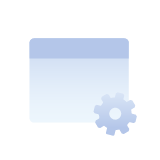 PDF files
The application will find the desired text in any PDF document, even when the text within the document is only an image.
It automatically groups selected photos into a single PDF document, reducing the file size of the images.
SearchBy App
Find any phrases from photos of documents in real time.
SearchBy application makes finding information stored in photos of documents easier and more intuitive than ever before.
Now you can search for any data in documents that were once not available, and archiving them was a tedious manual process of describing scanned documents.